You are here
Richie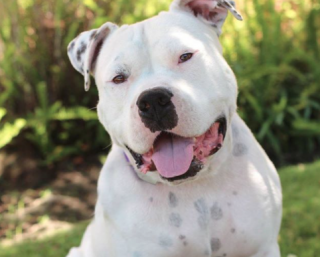 Good things come to those who wait, and we waited a long time to announce that dapper Richie has been adopted!
Richie was adopted and returned to us twice within a period of a couple of weeks, through no fault of his own. We just couldn't understand it: he's a big boy, but he is happy and silly and generally a pretty easy dog to manage. However, it became very clear to us and to his foster family why he kept coming back ... because he was meant to stay with his foster family!
After his second return to them, they believed it was was a sign and decided they couldn't live without him. We think that was probably his plan all along as well. Good work, Richie!