You are here
Loretta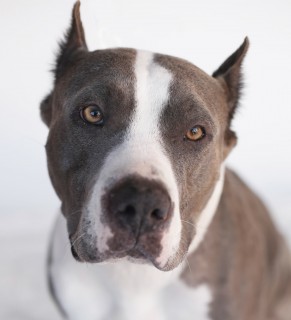 Third time's the charm! Congrats on finding your perfect home Lilli Bean, fka Loretta!  
Sometimes, it takes a few tries for a dog to find the home that's the best fit. It's not a question of making "right" or "wrong" decisions. We provide support to our adopters and try to make each situation work. We like to focus on the positive in these situations, as very ofte we come away learning something new about the dog -- maybe the home was too chaotic for that specific dog, and a calmer, quieter home would be less stressful. Or we may learn that a dog needs more activity than we previously thought.
In the end, it's all about making sure we find the best possible situation for each dog. And as frustrating as it can be to see a dog come back more than once, it is part of the rescue process. We love that people are willing to take a chance on our dogs, and they appreciate that we are compassionate and understanding when things aren't going well.
Lilli Bean had a couple homes that didn't work out, so by the time we met Nathaniel and Anitra, we were able to provide a lot of feedback from those experiences. This information helped them all get acclimated, and now she is doing fantastic.
Thanks to everyone along the way who contributed to her finding her forever family!