You are here
Nik & Fozzie
Sunday, August 23, 2015 - 1:13pm
Fozzie Bear, formerly known as Hodor has an amazing life. His story is a wonderful reminder that not every great adopter fits into a perfect mold, and as rescuers, we need to keep an open mind to different lifestyles and living situations.
Nik was definitely not a typical adopter. For work he travels the country consulting for organic farmers, spending a lot of time in his vehicle.
Nik's story:
"2 years ago I sold all my stuff, gave up my rental, bought and converted a van into a liveable space and started an organic consulting business in the gardening industry. It gets lonely out there driving for hours on end, and these last 2 months with Fozzie Bear have seriously been the best and most memorable with all the new people I've been meeting. But most importantly, everyone who meets Fozzie falls in love with him and convinces everyone how great the bully breed really is. I can't thank Angel City enough for putting us together and finding the best homes for the best dogs ... it really means a lot that you trusted me with Fozzie, and I'm totally the lucky one. "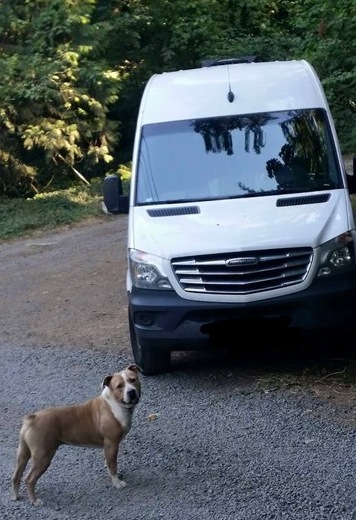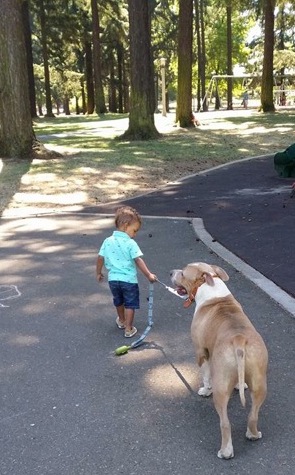 Our Adoptions Coordinator spent a lot of time counseling Nik on adoption and wanted to place him with a great match. He needed a dog who could go anywhere and would also be an influential breed ambassador, since his dog would be meeting people everywhere he went.
Fozzie was the perfect match, and what a lucky dog he is. Fozzie now spends his days sightseeing across country, meeting new people and dogs. Every evening they seek out pet friendly establishments where he can sleep happily on the bed.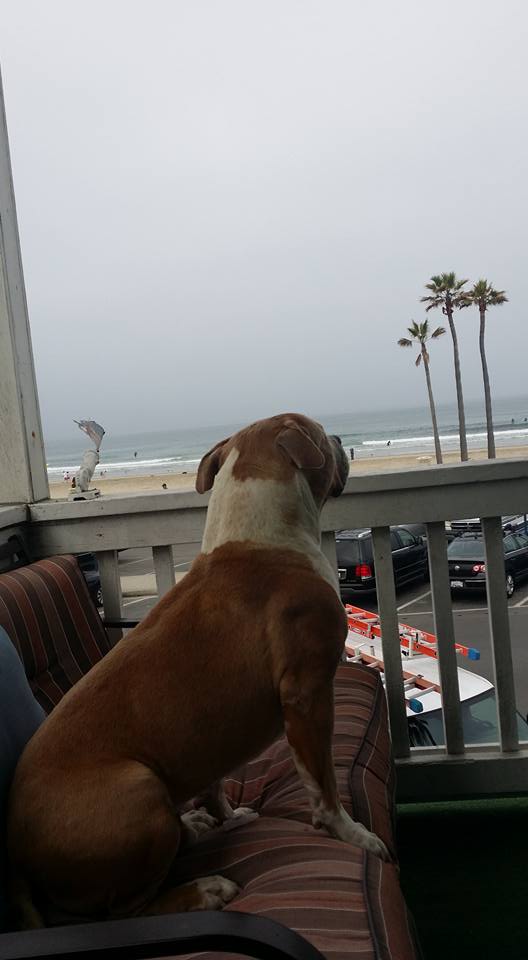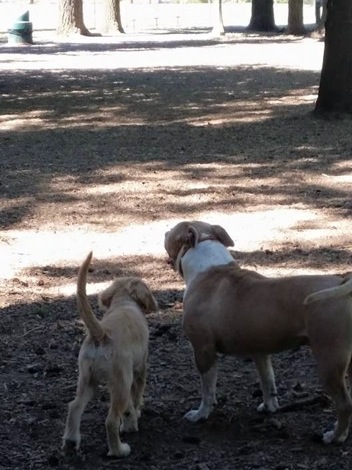 Nik and Fozzie have taught us that responsible dog ownership comes in various shapes and sizes. Though it's easy to judge, the "perfect adopter" may not always have a big house with an exquisite yard. Nik's living preferences have opened our eyes to the various possibilities of what makes a great match between an adopter and a dog, and we couldn't be happier for Nik and Fozzie!