You are here
Foster Friday: Hanna the Love Bug
Friday, May 25, 2012 - 8:30am
I have been a volunteer with Angel City Pit Bulls for well over a year, and shortly after getting involved with the organization, I joined the team as Volunteer Coordinator. I have always been interested in animal welfare, and have a history of sponsoring rescue dogs as well as volunteering at local rescue organizations. Being a part of ACPB has given me a strong feeling of purpose, and makes me feel like I am truly helping homeless dogs. However, there has always been a piece missing.
No matter how many hours a week I spend recruiting volunteers, organizing events or working on social media, I have always felt that I could do more. I eventually realized that I needed to become a foster parent. The ways I was contributing to the organization were somewhat indirect; yes, my efforts helped the dogs, but what could be more beneficial to a rescue group than opening my home to take in another dog in need?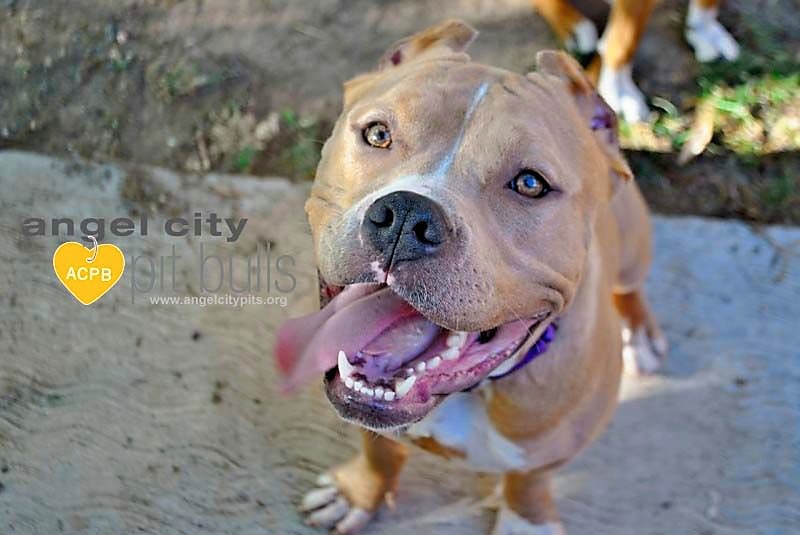 Once I decided that I wanted to try fostering, I needed to convince my husband…and then our own dog and cat. My husband eventually agreed and we notified ACPB that we were ready to foster the right foster dog for our household.
Then came Hanna. From the first time I saw her photo I knew she was our foster dog. I admired the way her smile spread from cropped ear to cropped ear. She exudes happiness and unconditional love.
Hanna is one of the most affectionate dogs I have ever met. Nothing makes her happier than cuddling with me and giving me kisses. She has to earn her belly rubs, but when she gives me a proper "sit", "down", and "watch me" her reward is certainly worth it.
Hanna is about 3 years old, but she has the spirit of a giant puppy. She adores play; whether it is with my dog Sadie, with a tennis ball or simply rolling around in the grass, I experience nirvana vicariously through her during playtime. She is also extremely talented at fetch.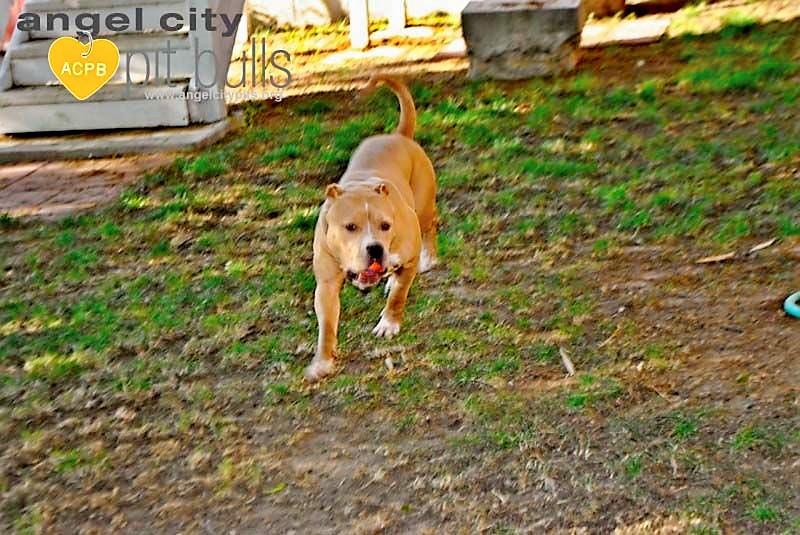 I have never known a dog more excited to hop into her crate and relax, especially when it involves peanut butter. Her flexible energy makes her very adaptable to any household dynamic. Hanna is house broken, crate-trained and is quickly learning several basic commands, as well as a few fun tricks.
Hanna is enrolled in Obedience 1 at Zoom Room Hollywood, and is already excelling. She gets along wonderfully with any dog, and she loves people too. We are working on her relationship with our cat, and are optimistic that she will be able to cohabitate amicably with a cat as well.
For as much as I have taught Hanna – and am still teaching her – she has taught me even more. Hanna has helped me realize the rewards of fostering a dog, and teaches me more about patience and adoration every single day.

Jenny
Hanna's Foster Mom