You are here
Foster Friday: Catch Some Sun With This Callie Girl!
Friday, March 23, 2012 - 9:33am
There is so much to say about Callie, where do we begin?! Callie is a sweetheart whose eagerness for love and affection, as well as her playful demeanor makes her a constant source of entertainment and laughs. Callie is around two years old, crate-trained and house broken. Callie loves to play and would do great with a well-matched playmate and a proper introduction, but she is also happy being the center of attention, or just cuddling on your lap.
Callie was incredibly quick to connect with us as we welcomed her into our home, and we have no doubt she will do the same with you, as she tends to "wear her heart on her sleeve", and has no problem communicating her emotions; whether it be with a long sigh after a good rub-down, or a gentle paw on your knee when she wants a little attention while watching television.
As you can probably guess from that big beautiful tongue, Callie is a kisser and loves to show her appreciation after a good cuddle session. At her goofiest, Callie enjoys keeping herself occupied with her toys, rolling around on her bed, and chasing her tennis ball around the living room. Callie is great with kids, and is very patient in giving little ones the opportunity to pet her beautifully soft coat, as she sits with a wide grin (this girl just loves attention!). Callie loves it when someone gets down on the floor to play with her, though you will quickly find her on her back, eliciting a belly rub which results in a wide smile and a wet tongue hanging out of her mouth.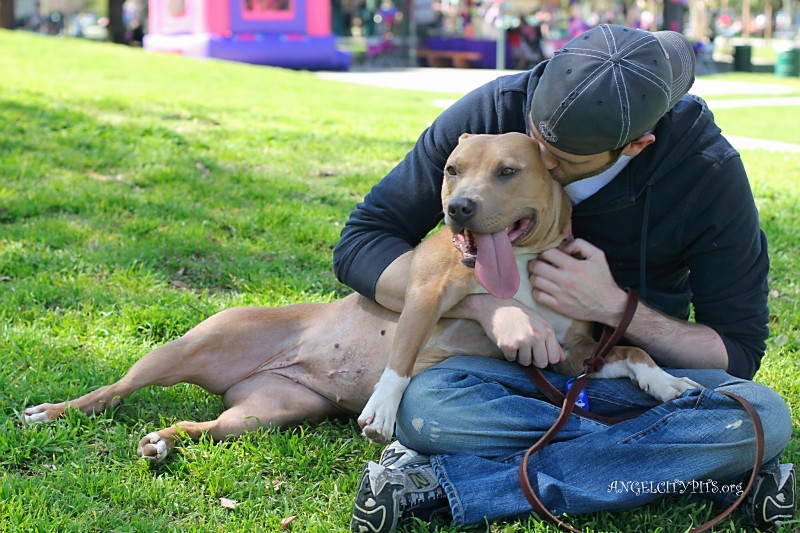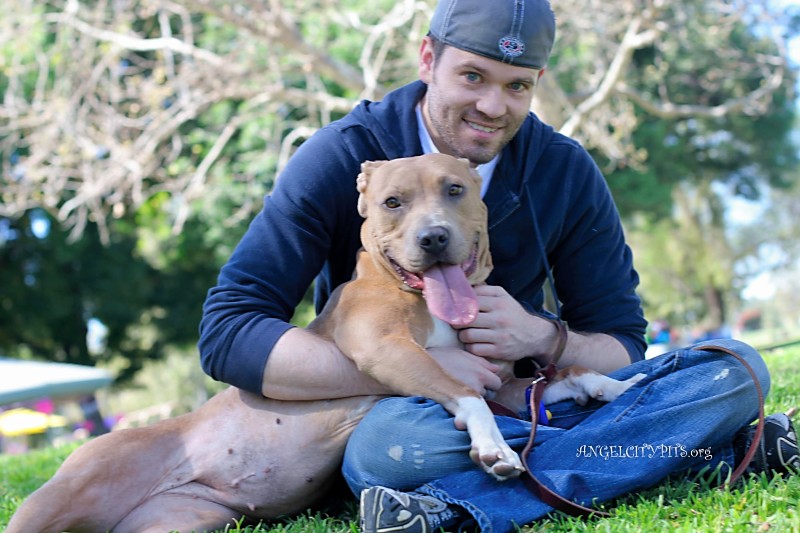 Callie is still in training at the Zoom Room in Hollywood, and has also benefited greatly from Cinimon Clark's TurnAround Training class. She now loves the opportunity to work on her training at home. While Callie does still get a little excited around other dogs, she works hard to focus and do her tricks to earn a biscuit or even just a gentle head rub. Callie walks very well on a leash, and knows a number of commands including sit, wait, down, and shake (which she will do with both paws).
Callie's personality and her apparent love of life make this girl a hoot to be around, perhaps her smile would light up your day as it has ours.

Jason & Sue
Callie's Foster Parents
 
View Callie's Facebook Photo Album!