You are here
Fix Cranberry's Heart
Sunday, February 14, 2016 - 8:08am
My name is Cranberry. I am a four-month-old, adorable puppy. This past November, I was rescued along with my mom, four brothers, and four sisters from a shelter in Los Angeles. We moved to a foster home and spent our days sleeping, eating and playing. Fun, huh?!
The time came for all of us to meet our new families. My siblings - Wishbone, Acorn, Pecan, Rolls, Stuffing, Yam, Butternut, and Sweet Potato - were all adopted, just in time for Thanksgiving. Even though there were families interested in taking me home, I wasn't ready for adoption because I wasn't feeling well. You see, I wasn't growing as fast as my brothers and sisters, and I was a lot slower than I should be. Being a puppy is a lot of work - but, I was way more tired than normal.
I went to my doctor, and when she examined me, she discovered a heart murmur. Sometimes these things get better with time, so the plan was to be patient and see if I got better on my own. Well, Christmas came and went, and soon it was the New Year. Boy, was I ready to start my new life! I went back to the doctor and follow up tests were done to see if I had gotten better - but, I had gotten worse.
I had to see a cardiologist, who confirmed I have a "severe pulmonary valvular stenosis". This means that my heart does not work the way it needs to work.
The only way I am ever going to live a long, healthy life is if my heart can be fixed.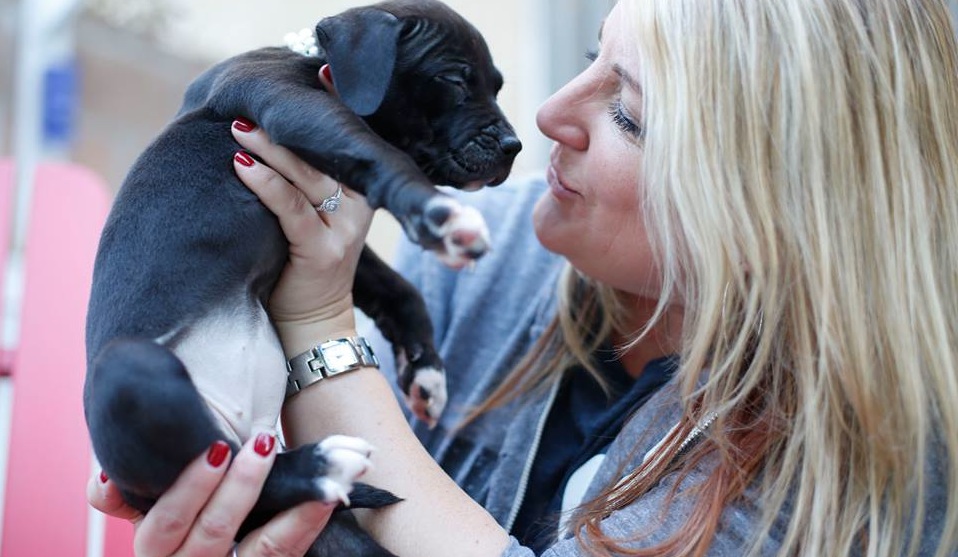 There is this thing called a "balloon valvuloplasty" - it is an operation that will repair my heart. This procedure will save my life, and ensure I can enjoy playtime, naps, shoe and remote control chewing, just like my brothers and sisters.
Will you help me get this operation?
I know my forever family is out there waiting for me, and with your help, I can get fixed up so I can finally find them. I dream of play dates with my siblings and their new families! You can help make this dream come true.
Your donation, no matter how small, will make my life-saving surgery possible.
Thank you for reading my story and helping to save my life. Everyone who loves me now, and in the future - they all thank you, too!
Visit Cranberry's Go Fund Me page and watch her hearthwarming video