You are here
Foster Friday: Sweet Mz. P
Friday, May 11, 2012 - 9:33am
Imagine being a sweet little puppy full of hope, so excited to be adopted by your new family. Riding in the car to your new home with visions of playing catch, going for walks, and just being loved. To your new backyard you go ... and unfortunately, there you stay. It's raining, it's hot, it's nighttime … your only bond with your "family" is watching them through the windows.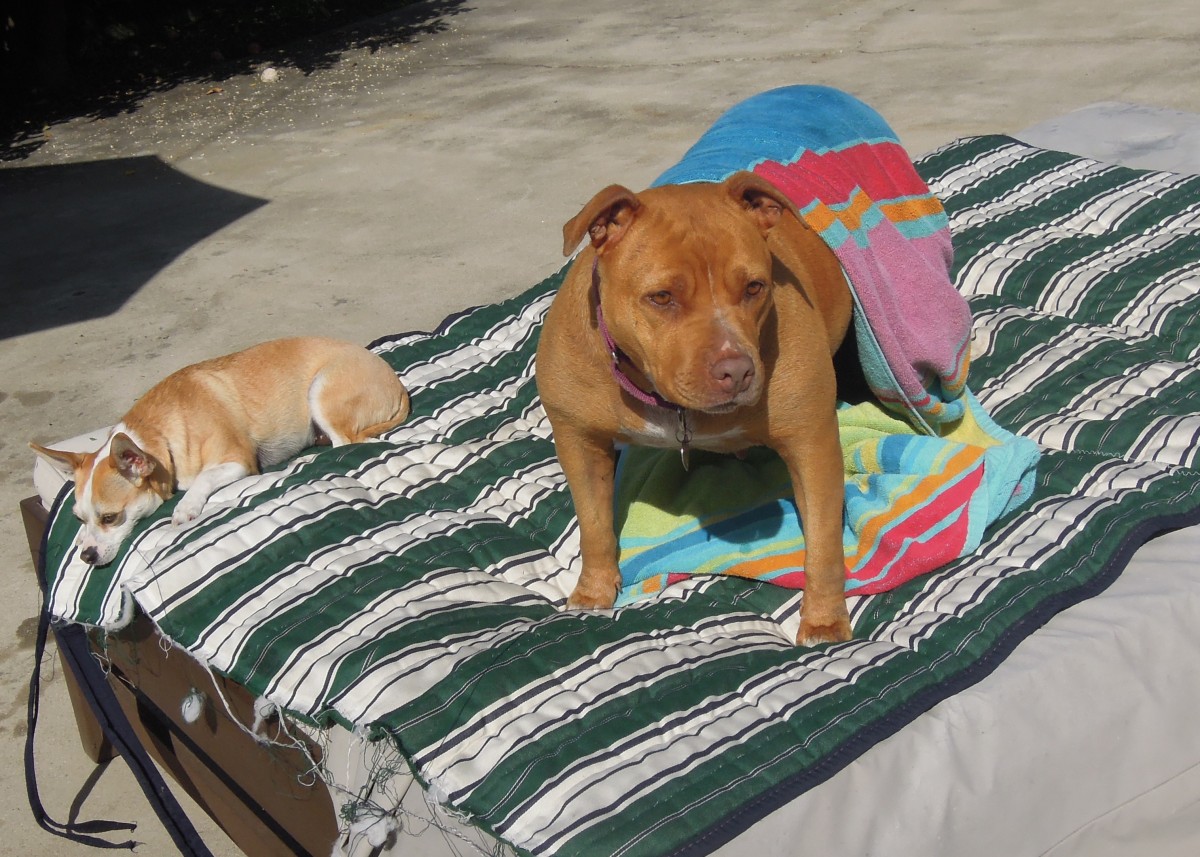 You would think after years of that kind of life you'd give up or get angry - but not Penny, or as we call her "Sweet Mz. P"! Clearly, she knew that one day her luck would change - and the life she's always dreamed of and deserves would one day come. Thanks to Angel City Pit Bulls - it has!
Penelope - or Penny for short - has blossomed. All she needed was some good old fashion TLC, proper nutrition and a soft bed to lay on. She went from being overweight and sluggish to playful, with a thick and shiny coat; she's well on her way to being bikini ready, just in time for summer.
She is currently living with two small dogs and my son, a 16-month-old toddler. She is so gentle with my son; the first thing he does when he wakes up every morning is to go straight to her kennel for his morning kisses. He'll bring Penny her toy for a game of tug o' war, and then cuddle up with her in her bed while he looks at his books. He's learned how to say 'Good Girl', or should I say 'Goo Goo' because of Penny. It is hard not to constantly praise her - and apparently we say it often enough that now he thinks that is actually her name. As for my dogs, she is happy being a part of the pack, chillin' with them outside in the shade or exploring together in the backyard.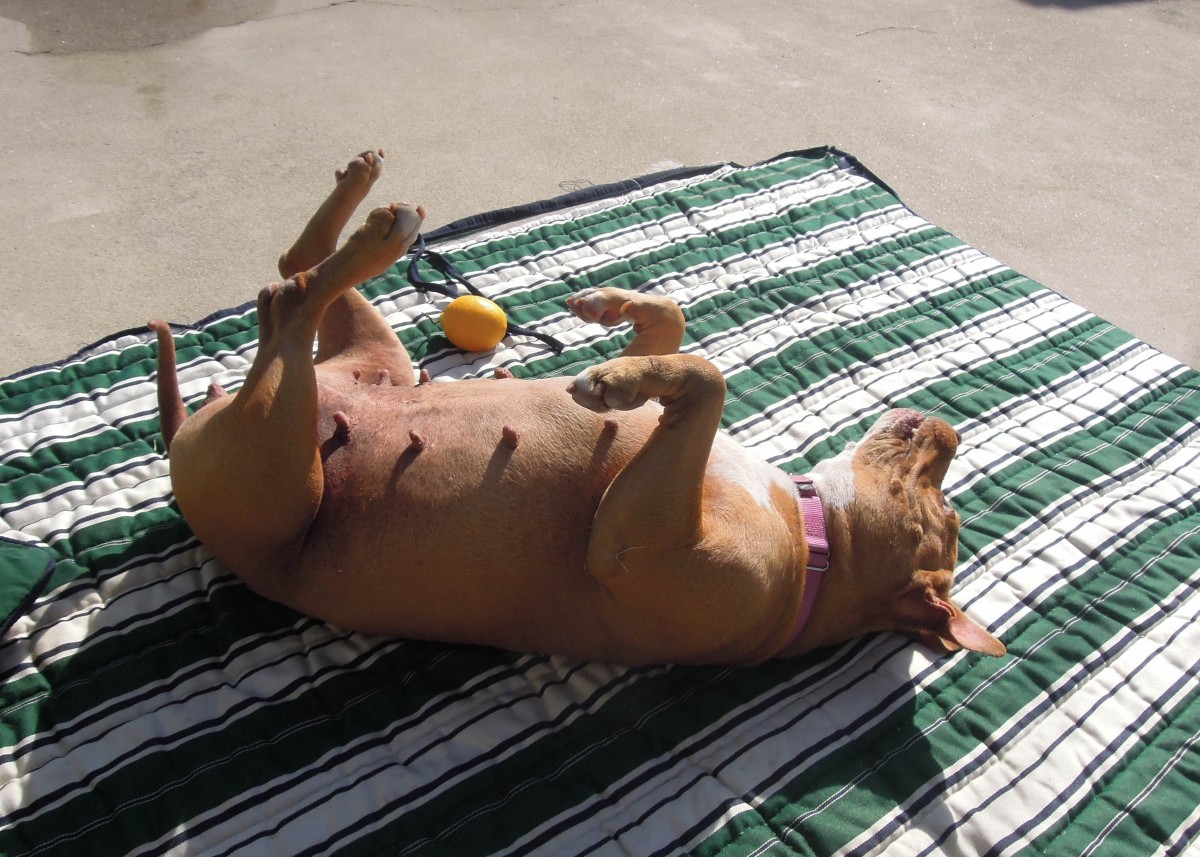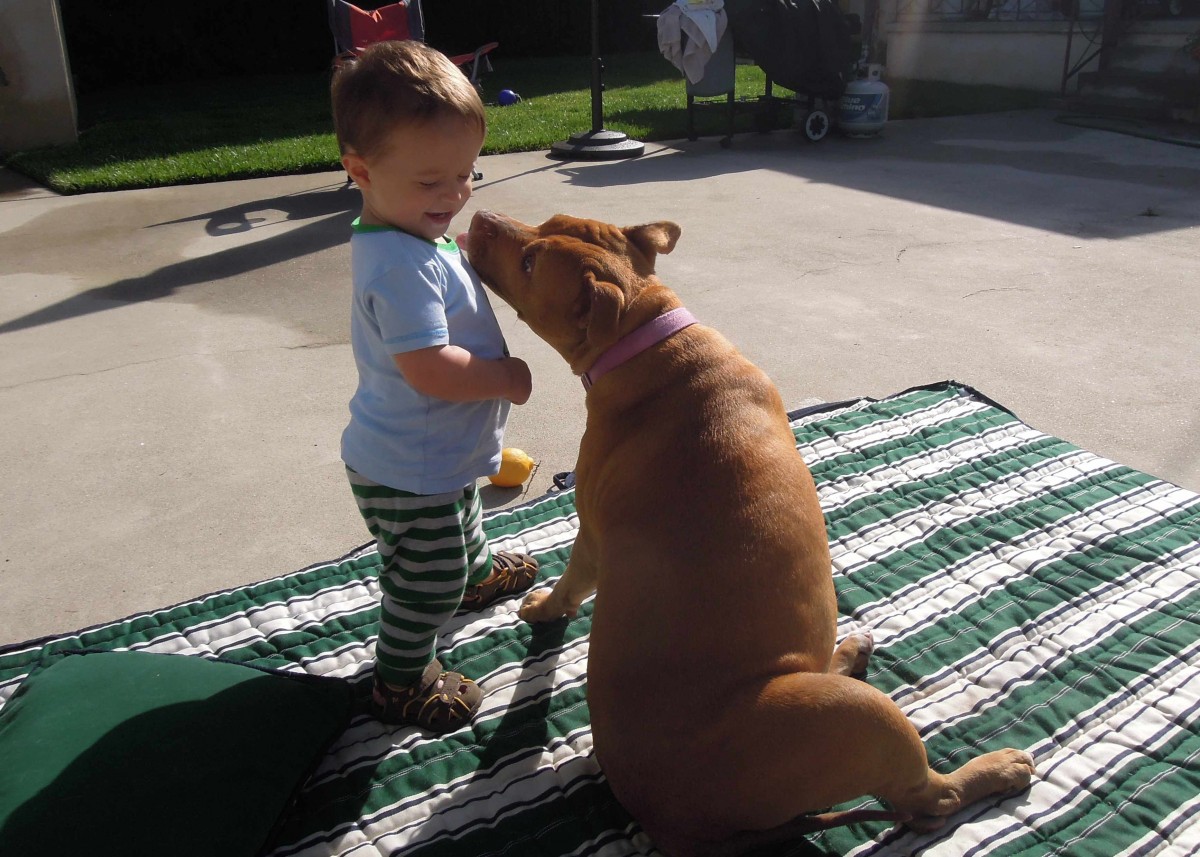 Penny is happiest when she's included as part of the family. She enjoys when we all go on walks together, and really loves laying at our feet when we're hanging out in the living room after work or on a lazy weekend morning. We entertain quite a lot, and we allow her to be right there in the middle of it all because she is such a well-mannered little lady. She never begs or barks, is very social and always becomes the talk of the party. Her sweet grin, beautiful light brown eyes and gentle soul win everyone over.
She is crate trained, potty trained, stays right by your side on walks, is great on car rides, knows the basic commands (sit, stay, lay down) and will give kisses and high fives whenever asked. She is eager to please, to love and to be loved. Sweet Mz. P truly makes an awesome and valued member of the family. We all love her so much … with a heart and soul like hers, how could you not?
Mishelle
Penny's Foster