You are here
ACPB Angels In Waiting Program
Tuesday, February 19, 2013 - 9:46am
Our Angels In Waiting program was created to care for terminally ill or geriatric dogs that end up in the Los Angeles City and County Shelters. These dogs enter the shelters as strays or owner surrenders, and ultimately leave the shelter as our Angels. While in our Angels program, a supportive community of fosters and volunteers provides them with the care and love that cannot always be given in an already overcrowded shelter system.
Often their time with us is short, leaving us wishing we had found each other sooner. But no matter how long these Angels are with us, it's always about putting their comfort and quality of life first - making the most of every day. And when our Angels finally "get their wings", they leave this world knowing they were a cherished family member.
We met Fiona, a 15 year old stray, at the West Valley Animal Shelter just a few days before Thanksgiving - perfect timing for her to come home for handmade turkey dinners. Her severe arthritis made it difficult for her to stand, let alone walk, and several small tumors in her breasts made her adoption prospects grim. She spent several weeks at the shelter waiting for her new home, and made many new friends along the way, both canine and human. Shelter volunteers fell in love with her gentle spirit and zest for life, and her new human best friends bought her a little red wagon so they could take her on walks around the neighborhood.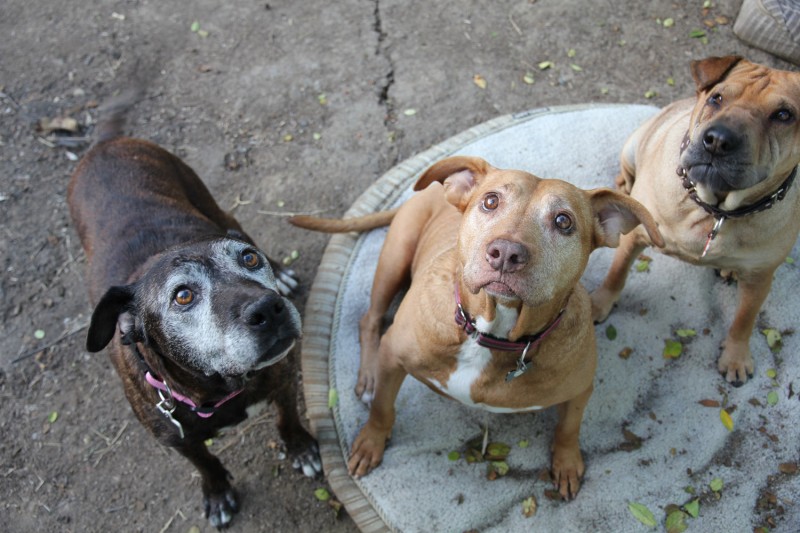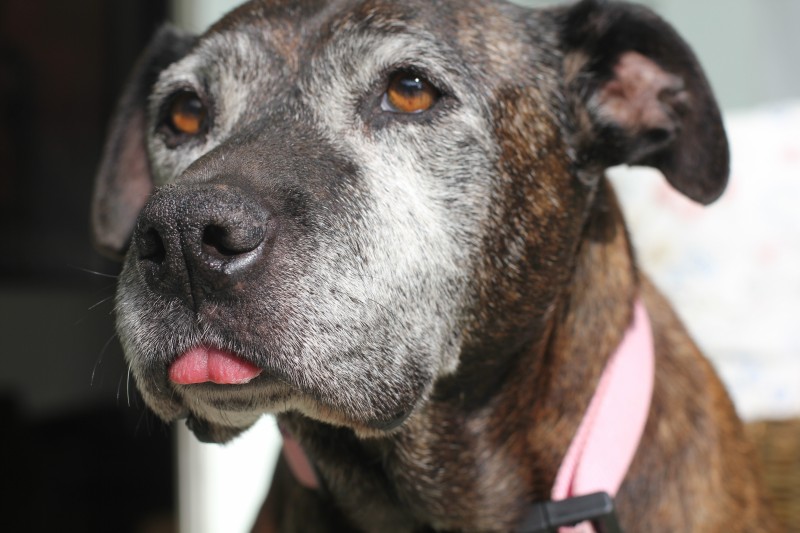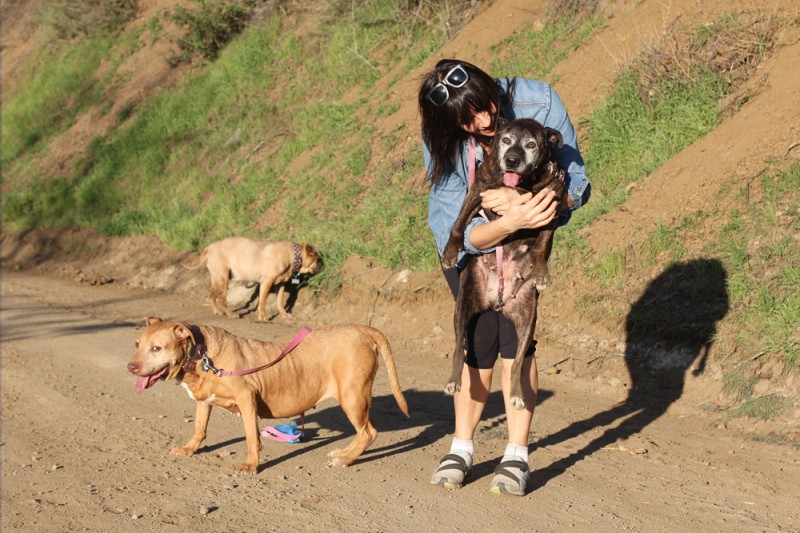 When Fiona left the shelter with ACPB she went directly to her new home. She was given a brand new bed and all of the other comforts of a loved dog. Fiona picked up the house training right away, and fell madly in love with her new sisters and mom. Within weeks of being in her new home, she was able to go on walks - all the way around the block, and even run after her sisters to play! Her future is bright and her zest for life has only grown. This energetic lady has replaced her little red wagon with imaginary shiny white tap shoes and now dances with her sisters around her new home.
Fiona's story is typical of the many senior dogs in the shelters today. After reading her story we want you to take from it exactly what we did ...hope. A story of hope for all senior dogs that find themselves without their home or loved ones. A story of hope to remind us all that adopting a senior dog can be one of the most rewarding experiences for both canine and human. A story of hope to inspire you to add a senior pet to your home. And above all, a story of hope to teach us all that you can, in fact, teach an old dog new tricks.
If you are interested in fostering a senior dog like Fiona, please contact us at foster@angelcitypits.org.